Fingerboard Construction Kit (Beginner)
the best way to learn making boards
With this set, success in fingerboard building is guaranteed.
special features:
precise shape thanks to the included board shaper
perfect truck holes even after 300 boards, because of the metal inserts for easy drilling
easy to learn with a step-by-step instruction video
everything included to start building the boards *
awesome fingerboard shape, which is loved by a lot and great to ride
included:
1x Standard Shape Mold with metal plates and guidance holes
1x Fingerboard Shaper (dimension 98 x 32 mm)
1x set of mold screws
15x wood plies to build 3 fingerboards (maple veneer) 
1x wood glue
3x smooth grip tape
1x example graphic for your first fingerboard
1x instruction sheet
1x step-by-step video instruction
Click here for detailed information on the board dimensions.
*tools are not included in that product. If you need tools like a fretsaw, drill bit and allen key, then click here
Customer Reviews
01/30/2022
Anonymous

Canada
I recommend this product
worth the price
received this as a christmas gift, i've pressed about 10 decks in it and it is amazing. high quality, drill holes are perfect. highly recommend this one
01/31/2022
Create Your Skate
Thank you so much for sharing that great review :)
01/08/2022
Anonymous

France
I recommend this product
Excellent
Perfect experience
12/24/2021
Prince I.

United States
I recommend this product
Great Mold
This mold is great for fingerboarders of all skill levels who want to make their own decks. It has great concave and gives an excellent pop. I would highly recommend you to spend the money to get this mold, it is worth it.
01/10/2022
Create Your Skate
Thank you so much for your nice review. :)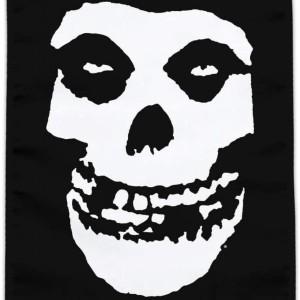 CC
12/07/2021
Chance C.

United States
I recommend this product
Great Quality
The mold kit is great 5/5 I would recommend.
01/20/2022
Create Your Skate
thank you so much for your review :)
11/27/2021
Michael F.

Austria
I recommend this product
Vater und Sohn sind begeistert :D
Hallo also wer sich soetwas nur überlegt sollte schnell zugreifen also für beginner die beste mold :D Freue mich schon auf die Experten :)
11/27/2021
Create Your Skate
Es freut mich dass euch das Set so gut gefällt. Wir finden es immer besonders toll wenn Eltern und Kinder gemeinsam Spaß am Board bauen haben :) viele Grüße Dennis
Delivery is free of charge from the following order value:
Germany: 99 €
Europe: 199 €
Rest of the World: 249 €
Click
here
to see shipping costs for smaller orders.
I discovered my passion for fingerskateboarding at an early age and my creative streak constantly drove me to find a way to build my own fingerboards. The result are professional fingerskateboard-molds with which you can build high quality and unique boards in no time at all. In combination with the ramp-molds and the pocket-rail, you can build your own skate world.
Dennis
Founder of CREATE YOUR SKATE
get creative together
Whether with your best buddy or with your family, with our products you can use the time creatively together. It is well known that the best works are created together.
become part of the community
Each of us is unique, as are the results with our products, and yet we all share a passion for fingerskateboarding. Be part of our worldwide community and be inspired by other artists and riders.
Rock your selfmade products
The fun doesn't end when your board, ramp or spot is finished. Now things really start: Practice tricks with your selfmade products and get better every day!