build unique fingerboards and ramps
simple step-by-step instructions
learn new creative skills
create your little skateworld & Rock it
Building something with your own hands that you can really use is an incredible experience.
see our products in action
read our blog

by Sebastian Manzano Brito ❮ ❯ This is Sebastian Monzano Brito from Santiago de Chile. He created the label...

Recently doubled-vision added a pocket-rail to his awesome and pretty realistic looking spot. Let's check out one of his...
---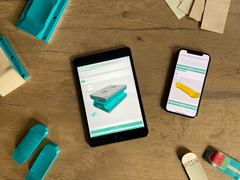 for expert users
If you ever wanted to design your own fingerboard in every detail...
try the configurator
some of our current instagram posts