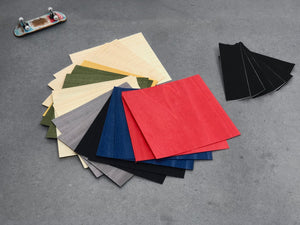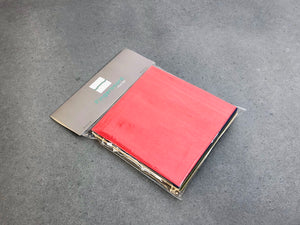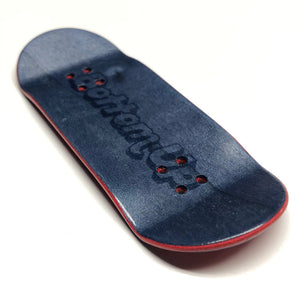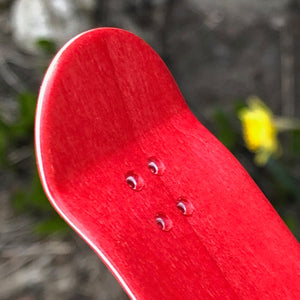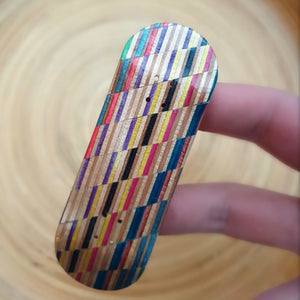 You want to build really impressive and unique boards? then this is the right veneer set for you! The plies have a dimension of 125 x 125 mm, so you can decide for yourself whether you want to use the layers as one of the TOP or MIDDLE ply.  
Available as a 6 and 12-board-pack.
Same amount of smooth griptape is included too.
Customer Reviews
11/19/2023
Anonymous

Switzerland
06/01/2023
Anonymous

Switzerland
I recommend this product
Finition de haute qualité
Bois incroyable, permet des créations incroyables…
06/02/2023
Create Your Skate
Hi, thank you so much for these nice words. And yes, with this wood you can build really awesome boards :) have fun! Cheers Dennis
06/01/2023
Gabri

Austria
Nice colours
I Love the Green and the blue veneer the Most. Very good coloring through the whole veneer!!! I recommend!
06/02/2023
Create Your Skate
HI Gabri, thank you! We love these colors too, thats why we choose them :) Cheers Dennis
05/13/2022
Samuel T.

Canada
Amazing
Love the colors
05/15/2022
Create Your Skate
05/07/2022
jasper b.

Netherlands
I recommend this product
perfect stuff to finish boards
it does work marvellous
Delivery is free of charge from the following order value:
Germany: 49 €
Europe: 149 €
Rest of the World: 199 € (220 USD)
Click
here
to see shipping costs for smaller orders.
I discovered my passion for fingerskateboarding at an early age and my creative streak constantly drove me to find a way to build my own fingerboards. The result are professional fingerskateboard-molds with which you can build high quality and unique boards in no time at all. In combination with the ramp-molds and the pocket-rail, you can build your own skate world.
Dennis
Founder of CREATE YOUR SKATE
get creative together
Whether with your best buddy or with your family, with our products you can use the time creatively together. It is well known that the best works are created together.
become part of the community
Each of us is unique, as are the results with our products, and yet we all share a passion for fingerskateboarding. Be part of our worldwide community and be inspired by other artists and riders.
Rock your selfmade products
The fun doesn't end when your board, ramp or spot is finished. Now things really start: Practice tricks with your selfmade products and get better every day!