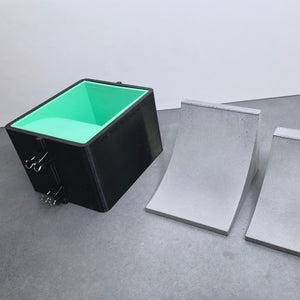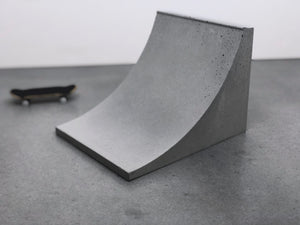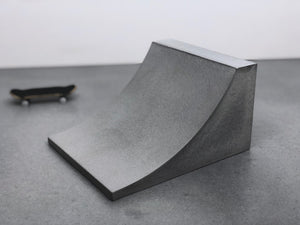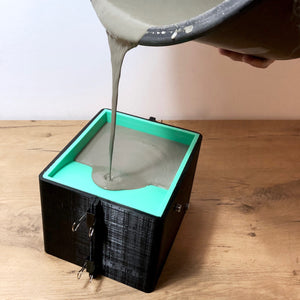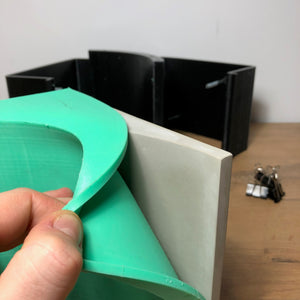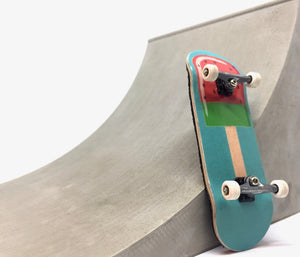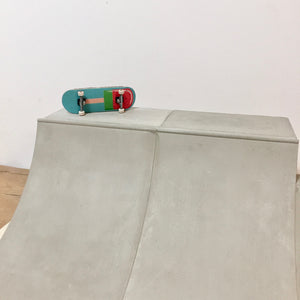 make the toughest easy for everyone
When it comes to building concrete ramps, building quarters is usually the toughest of all. But with our ramp molds it is just as easy as any other ramp. And best of all: with this set you can even build 2 different sized quarters.
In combination with our Table & Kicker-Mold you can not only build suitable Tables for the Quarters, but also a third style of Quarters: the Vertramp. 

The footprint of the quarters are 18 x 15 cm. The height of the normal quarter is 12 cm, the small quarter 9 cm and of the vertramp* 18 cm. These dimensions fit perfectly with all other ramps that you can build with our Ramp-Mold.
special features:
perfect surface finish of the concrete ramp
size of the ramp works seamless with all the other ramps made with our molds
easy to learn with a step-by-step instruction 
buy 1 Ramp-Mold build 100s of ramps
easy to demold thanks to the flexible silicone liner
works with common concrete

 

which is available in every local hardware store
included:
1x Quarter Casting Mold
1x insert for small Quarters
1x instruction sheet
1x step-by-step online instruction
* in case you want to build a Vert-Ramp, you need the additional available Table`n`Kicker-Mold
understanding the dimensions
All of our ramp designs are based on a size of 3 x 3 x 3 cm and an optional foot of 1 cm. This means that all ramps can be combined with each other.
Example:
Our curb is 18 x 6 x 3 cm and therefore consists in all dimensions of a multiple of our base dimension which is 3 cm. For example, 3 stacked curbs are the same height as a small quarter.
The optional foot is used to integrate the ramp into a skate park at ground level. For this purpose, the floor is created at the end with a plate or poured with concrete.
"optional foot" means that you don't have to pour the foot if you don't need it. For this purpose, a thin line is included in each shape, which shows the upper edge of the concrete in this case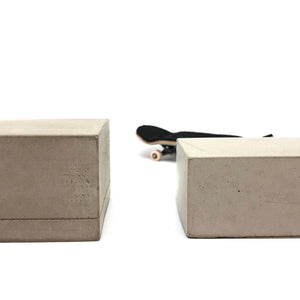 Delivery is free of charge from the following order value:
Germany: 49 €
Europe: 149 €
Rest of the World: 199 € (220 USD)
Click
here
to see shipping costs for smaller orders.
I discovered my passion for fingerskateboarding at an early age and my creative streak constantly drove me to find a way to build my own fingerboards. The result are professional fingerskateboard-molds with which you can build high quality and unique boards in no time at all. In combination with the ramp-molds and the pocket-rail, you can build your own skate world.
Dennis
Founder of CREATE YOUR SKATE
get creative together
Whether with your best buddy or with your family, with our products you can use the time creatively together. It is well known that the best works are created together.
become part of the community
Each of us is unique, as are the results with our products, and yet we all share a passion for fingerskateboarding. Be part of our worldwide community and be inspired by other artists and riders.
Rock your selfmade products
The fun doesn't end when your board, ramp or spot is finished. Now things really start: Practice tricks with your selfmade products and get better every day!