you screamed for it and we heard you:

the Classic-Shaper-Bundle gives you the opportunity to build classic boards with your Expert-Mold in different trendy widths. 
These Shapers will be made according to your Mold-Configuration which you has provided us for your Expert-Mold. We save all your Configurations, so you can order these Set for existing Expert-Molds as well.
special features:
get the most out of your Expert-Mold
precise board shapes
trendy board widths, which are loved by a lot and great to ride
the bundle includes these products:
1x Shaper 33 (

your custom dimensions)

1x Shaper 34

 

(your custom dimensions)

1x Shaper 35

 

(your custom dimensions)
Customer Reviews
100
reviewers would recommend this product
Write a Review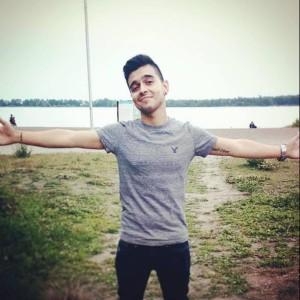 J
03/02/2023
JR

Canada
I recommend this product
Amazing product and customer service
Just amazing speed, from getting my order submitted, to great customer service and going above and beyond what I ordered. Thank you Dennis and rest of team!
03/03/2023
Create Your Skate
Hey JR, wow! Thank you much for this review this means a lot to us and reminds us why we started CreateYourSkate :) Cheers Dennis
02/07/2023
Philippe C.

Belgium
I recommend this product
Great products
everything went well, easy to use and good results
03/03/2023
Create Your Skate
Hi Phillippe, thank you so much for this awesome review :) Dennis
11/08/2022
Anonymous

United States
I recommend this product
Great stuff
I'm super happy about this product. I got a custom mold and a shaper bundle and theyre sturdy and well made. Excellent stuff.
11/23/2022
Create Your Skate
Hi, Thank you :) Such reviews really help us :) best Dennis
07/16/2022
Kamil U.

Poland
I recommend this product
Great product at fair price
I've ordered Shaper bundle to get some more flexibility from my mold as i have enquiries for differnt widths of the boards. In addition for 32mm that came with my mold i got 33mm, 34mm and 35mm. All of the shapers are in spec, with difference from the base size no larger than 0.01mm. Precision is great.
07/19/2022
Create Your Skate
Hi Kamil, thank you so much for this great review. :) Have fun with the shapers! Cheers Dennis
06/23/2021
Finnegan

United States
I recommend this product
Good quality in shaping
It works real well and lasts for a long time, i'm surprised how it can make perfect shapes and nice perfect boards in different widths, i would totally recommend to get this for your fingerboard making.
Delivery is free of charge from the following order value:
Germany: 49 €
Europe: 149 €
Rest of the World: 199 € (220 USD)
Click
here
to see shipping costs for smaller orders.
I discovered my passion for fingerskateboarding at an early age and my creative streak constantly drove me to find a way to build my own fingerboards. The result are professional fingerskateboard-molds with which you can build high quality and unique boards in no time at all. In combination with the ramp-molds and the pocket-rail, you can build your own skate world.
Dennis
Founder of CREATE YOUR SKATE
get creative together
Whether with your best buddy or with your family, with our products you can use the time creatively together. It is well known that the best works are created together.
become part of the community
Each of us is unique, as are the results with our products, and yet we all share a passion for fingerskateboarding. Be part of our worldwide community and be inspired by other artists and riders.
Rock your selfmade products
The fun doesn't end when your board, ramp or spot is finished. Now things really start: Practice tricks with your selfmade products and get better every day!